Walking in Bokrijk, Belgium – Beautiful Rural Life Exhibition in the Low Countries
  Click CC in video to activate subtitles
Welcome dear scene walker.
During my stay in Belgium i decided to visit this lovely Open-Air Museum Bokrijk.
It's a big museum to walk around, but i managed to film a few things for you to enjoy as well.
You may be wondering what exactly Bokrijk is?
An open-air museum that portrays rural farm life between the 16th and 19th centuries in 3 specific regions in Belgium, Hesbaye, Campine and East and West Flanders.
For a better understanding of these regions i created a map: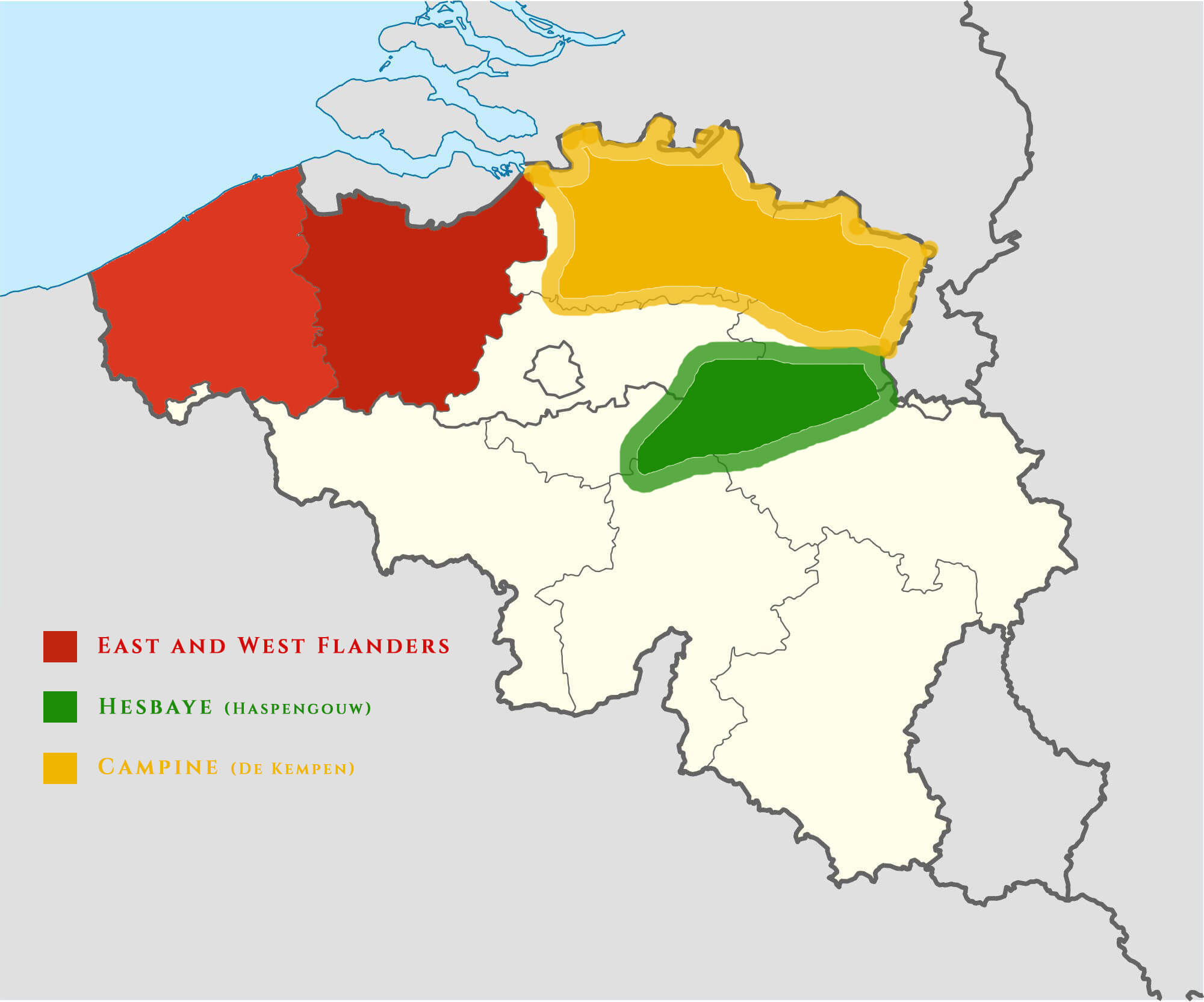 The buildings on display are the original copies and have been reconstructed in Bokrijk.
Bokrijk is packed on peak days, fortunately for us it is out of season.
00:00 Intro scenes
03:05 Regional Area: Hesbaye (Haspengouw)
05:32 Hesbaye: Museum farm (Boerderij "Het Duifhuis")
A 17th century farmhouse from the city of Sint-Truiden.
"Het Duifhuis" translates to Pigeon House, which refers to the residents' former right to keep pigeons.
This farm occupied an important social position within the region.
Smaller tenant farmers were allowed to stack their harvest and seasonal workers could also work on this agricultural complex.
With the rise of industrialization, agriculture lost its role in society and Het Duifhuis fell into disrepair and was sold, arriving in Bokrijk in 1971.
11:19 Hesbaye: Village square (Haspengouws dorpsplein)
16:09 Hesbaye: Tenant farm (Pachtboerderij)
This farm from the 17th century originates from the city of Hoeselt.
It was sold to the museum in 1957 and is displayed with an acting farmer.
Several members of the family who used to live on this farm were employed by the Land Commandery Alden Biesen as forest ranger and huntsman.
Coincidentally i also filmed Alden Biesen Castle which you can view here: https://www.youtube.com/watch?v=fOHLZPvMCaA
20:32 Regional Area: Campine (De Kempen)
21:40 Campine: Long facade farm (Langgevelhoeve)
This farm was built in 1815 and was found in the city of Helchteren.
Long facade farms were common in this region.
As a result, the house, stable and barn were united under one roof.
In 1955 the farm was transferred to Bokrijk.
25:13 Campine: Village square (Kempens dorpsplein)
32:50 Campine: Wellens farm (Wellenshoeve)
This long facade farm is the first building to move to Bokrijk in 1952.
Built in the 19th century and from the city of Lummen.
The interior space is accessible and takes you back to the year 1781.
38:00 Regional Area: East and West Flanders (Oost- en West-Vlaanderen)
38:38 East and West Flanders: Residential house (Woonhuis Lokeren)
A farming family lived in this house around the city of Lokeren.
Less than a quarter of the population in Lokeren worked in farming.
Due to the urban character of the city, there was less agriculture, many people worked in trade or industry.
It was built in the 18th century and moved to Bokrijk in 1968.
41:55 East and West Flanders: Residential house (Postje Loppem)
Small and low half-timbered houses were often called 'postje' in West-Flanders and date from the 18th century.
In 1964 it moved to Bokrijk.
43:48 East and West Flanders: Residential house (Woonhuis Oostvleteren)
This two-family house was built around 1800 and moved to Bokrijk in 1958.
The last residents made mustard and worked as day labourers.
47:16 East and West Flanders: Residential house (Woonhuis Poperinge-Abele)
Built in the 18th century and used as a hop farm.
Hop farms were very popular in the region and were used to preserve and flavor beer.
It was heavy manual and seasonal work, the whole family took part in the picking and day laborers came from far to assist the farmers.
Thanks for watching, i hope it was relaxing and interesting to learn about the past and farm life in the countryside of Flanders, Belgium.
~Sevy
Source of information: https://bokrijk.be